Barcelona is an open, cosmopolitan city, which welcomes millions of visitors from all over the globe and attracts everyone to dream of becoming a part of its lifestyle. Many people from all around the world consider the opportunity to live in Barcelona itself a strong motivation, without thinking much about financial rewards.
Barcelona offers its residents the chance of living a touristic life throughout the year with its ubiquitous attractions, outstanding Mediterranean weather, beautiful beaches and unique architecture.  
Work/Life Balance
The lifestyle in Barcelona consists of a healthy work/life balance, where people place a lot of importance on maintaining this equilibrium. Normal jobs usually start at 9 or 10 in the morning and a normal dinner time would be around 10pm. Some shops close for an hour or two between 1 to 3 in the afternoon, for the famous Spanish "Siesta" rest time. With many cultural events, exciting nightlife, delicious and various cuisines and numerous shopping options, you will never run out of possibilities to enjoy your time in Barcelona. 
Beaches & Mountains
One of the most desirable features of Barcelona is its beaches by the Mediterranean, with the high season between April and September. Barcelona's beaches are well equipped to handle the flow of tourists and residents and provide an amazing experience.   
The city is perfectly located between the beaches and mountains with lots of architectural wonders in between. With easy and various transportation options, you can spend a day enjoying your morning by the beach and hiking the mountains on the afternoon.  
Art, History and Culture
With its rich history of artists, architects and cultural blend, Barcelona offers a varied experience for different tastes. There is a wide collection of artistic and architectural attractions such as Gaudí's famous "Sagrada Familia", a selection of museums such as the museum of Picasso, and bohemian neighborhoods with notorious street artists and street performers in areas such as "El Raval" and "Gracia".    
Every neighbourhood in Barcelona has its own "Fiesta Mayor", where the regional inhabitants decorate their streets and celebrate one week with dancing and music in the streets – Everybody is welcome! With many music festivals all around the year, the main tourist magnet is the Electronic festival "Sonar", which usually takes place in July.    The most popular free festival is the Barcelona city festival "La Mercè", when the whole city is the show stage for cultural attractions, dances and parties in the streets.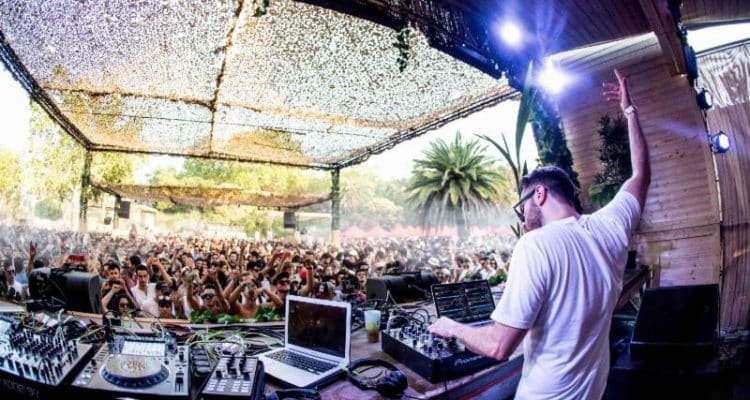 Night Life
Unlike many major cities in the world, nightlife in Barcelona is an everyday scene. Residents and visitors enjoy a variety of bars and clubs, which are open everyday. Most bars and clubs are located around the center of the city near Placa Catalunya and La Rambla street, while El Gotico offers another more laid back vibe with a blend of tourists and locals.    People normally finish their jobs by no later than 8pm and head out to meet friends and have a few drinks around these areas. The weekend scene is much more crowded with clubs open until 5 or 6 in the morning.  
Sports
The biggest stadium in Europe and the second biggest in the world – Camp Nou – is home to the world-famous football Club FC Barcelona. In general, Barcelona is one of the main hotspots for sports fans. The city's many sport facilities which were created for the Barcelona Olympics in 1992, in addition to its continuous investment on developing its sports infrastructure allows locals to enjoy various sports activities. The city has developed a modern infrastructure for cyclists, with routes for everyday rides around the city as well as for hill climbing. If you are more into football you can easily meet new people by connecting with players on the field through apps like Celebreak. #barcelona #nightlife #worklifebalance #barcelonabeach #arts #history #culture #sports