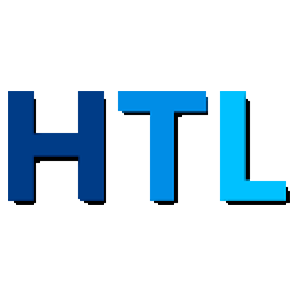 HTL International School
Business, tourism, and hospitality are the highest employment generators but they also demand quality man power. With this in mind, HTL International School of Hospitality, Tourism and Languages offers a series of study programs of Business, Tourism and Hospitality Industry. Among the objectives of the school are: • To produce high-quality research, emphasizing both societal and industry needs. • To develop and offer post-graduate, bachelor's degree, diploma and certificate programs independently and in collaboration with national and international institutions/organizations/industry. • To offer capacity-building training programs, on-the-job training programs, entrepreneurial development programs and management development programs for various levels, independently and in collaboration with national and international institutions/ organizations/ industry. All our programs were developed in consultation with experts from the tourism industry, industry associations, and academicians. All faculty members of the School are fully qualified and experienced in several businesses, marketing and tourism-related areas like business administration, digital marketing, hotel management, F&B, travel agent, tour operators, DMC, events production or sales and marketing. The school has four campuses: one of them is located in Barcelona, the second one in Valencia and the third one in Madrid city centers and the last one is Online. Madrid is the city of business tourism and new trends, Barcelona is the city of technology and digital innovation, Valencia is the most popular tourist destination for youth and family tourism. Our Online campus is open 365/24 is available for students all over the world allowing to choose your own intensity of study and do paid internships worldwide.
Bachelors International Business
HTL International School Bachelor Degree in International Business is taught in English and aimed at recent high school graduates with a strong academic background, international career ambitions, and the drive to gain knowledge and skills in the international business field.
HTL International School Bachelor degree in International Business is divided into a 3-year program:
• During the first year, you will concentrate on the fundamentals of business, such as the basics of marketing, management, business economics, and human resources. You will get theoretical bases of business that will help you to understand business practices in global contexts.
• During the second year, you'll receive a deeper knowledge in economics, international management, corporate finance, personal skills.
• The third-year takes a deep insight into the practical and theoretical areas that are related to the broad field of international business.
Intended learning outcomes:
• solid understanding of cross border, cross-cultural international business, trade, law, and economics to compete in the international business labor market as well as add value to domestic firms/employers with international relationships.
• apply proven theoretical and conceptual knowledge of global business challenges in multicultural contexts
• communicate effectively in English in oral, written and electronic formats using communication and information technology for business applications, and the ability to prepare and present reports
• learn a second language and start to use it in a professional environment
Year I: 60 ECTS credits
Module I: Business English
Module II: Spanish I/French/Russian
Module III: Introduction to Macroeconomics
Module IV: Accounting I
Module V: Principles of Management
Module VI: Principles of Finance
Module VII: Marketing Management
Module VIII: Human Resources Management
Module XI: Problem Solving Management
Module X: Internship (optional)
Year II: 60 ECTS credits
Module I: Introduction to Microeconomics
Module II: Accounting II
Module III: International Business Management
Module IV: Corporation Finance
Module V: Marketing Research
Module VI: Organizational Behavior
Module VII: Business Communication Skills
Module VIII: Spanish II/French/Russian
Module IX: Business Spanish
Module X: Internship
Year III: 60 ECTS credits
Module I: International Economics and Business History
Module II: Consumer Behavior
Module III: Labor Relations
Module IV: International Strategic Management
Module V: International Finance and Accounting
Module VI: Spanish III/French/Russian
Module VII: Business Thesis
Module VIII: Internship
Official Exam of Spanish Language for Foreigners DELE or SIELE
French/Russian language exam
• Online application form
• Passport copy
• Study transcripts
• Study certificate
• English level certificate or online English placement test.
• Admissions Interview
• Motivational letter
• Reference Letter
Requirements to get a Spanish student visa?
Before you schedule an appointment at the Spanish Embassy in your country there are a few documents you need to have ready. These visa preparation documents highly vary per nationality and sometimes even per state department of your country. See here a list of requirements that usually need to be presented.
• National visa application form
• Biometric pictures
• Passport with expiry date at least 6 months past the date you are applying for
• Health Insurance Letter from Spanish provider
• Medical Examination, following the current requirements of the Spanish Health Association
• Accommodation Letter
• Bank statement, showing that you can financially sustain yourself during your whole stay in Spain (this amount varies every year, contact us for the up-to-date requirements)
• Invitation and offer letter from a Spanish academic institution
• Visa fees paid
• Most of these documents need to be translated into Spanish by a sworn translator and legalized by the notary or Spanish authorities, depending on your country of origin.
LEAP has a visa success rate of 95%. Contact one of you educational experts to enlarge your acceptance chance