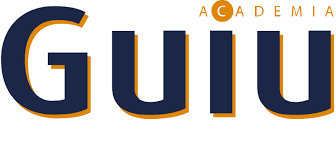 Academia GUIU
The academy was founded in 1892 by Manuel Guiu Casanova (1869-1950), a graduate in Science (at that time, that included Physics, Chemistry, Mathematics, and Biology) and the author of numerous Mathematics books that we exhibit in our library.. In 1939 he transferred all his functions to his son, Francisco Guiu Pérez (1910-1985), graduated as a Mechanical and Electrical Engineer. When he died, his son, Manuel Guiu Hidalgo (born in 1944) who was graduated as an Industrial Engineer, continued the management of the academy and took it to its maximum expansion and magnitude. Currently, the great-grandson of Manuel Guiu Casanova, Jordi Guiu (1976), a graduate in International Trade from UPF, is carrying out the next generational change.. In 1983 we started the exclusive Pathway preparation Courses for the University Entry Exam (EBAU) to gain access to university, which led us to become the pioneers in this field at a national level. In 1991, along with a wide experience at a national level, we started to offer courses for international High School students with equivalent studies.
Language Certificate ELE 1 Summer Spanish Course
The objective of the courses is to achieve the objectives of the different communicative activities (oral and written expression, oral and written comprehension, oral and written interaction, and oral and written mediation), thus covering all aspects of the Spanish language pronunciation, grammar, conversation, analysis, comprehension and commentary of texts, essays, written expression in accordance with the Common European Framework of Reference.
The student will reach a B1 or B2 level depending on their initial level (A1 or A2).
The content is broad and addresses the different components (pragmatic-discursive, grammatical, lexical-semantic, cultural, socio-cultural and learning), organized and sequenced according to our pedagogical criteria and specific purposes of our courses (preparation for access to Spanish University), in tasks or learning units, using the communicative method by tasks, emphasizing a reflective practice.
The evaluation is continued. The teacher monitors the students' activities and corrects them privately and the activities are also shared in open class when the solution is unique.
The ELE BASIC Course includes up to 320 hours of training.
• LEAP application form
• Passport copy
• Study transcripts
Requirements to get a Spanish student visa?
Before you schedule an appointment at the Spanish Embassy in your country there are a few documents you need to have ready. These visa preparation documents highly vary per nationality and sometimes even per state department of your country. See here a list of requirements that usually need to be presented.
• National visa application form
• Biometric pictures
• Passport with expiry date at least 6 months past the date you are applying for
• Health Insurance Letter from Spanish provider
• Medical Examination, following the current requirements of the Spanish Health Association
• Accommodation Letter
• Bank statement, showing that you can financially sustain yourself during your whole stay in Spain (this amount varies every year, contact us for the up-to-date requirements)
• Invitation and offer letter from a Spanish academic institution
• Visa fees paid
• Most of these documents need to be translated into Spanish by a sworn translator and legalized by the notary or Spanish authorities, depending on your country of origin.
LEAP has a visa success rate of 95%. Contact one of you educational experts to enlarge your acceptance chance