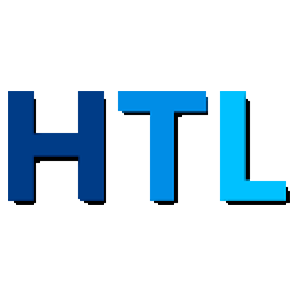 HTL International School
Business, tourism, and hospitality are the highest employment generators but they also demand quality man power. With this in mind, HTL International School of Hospitality, Tourism and Languages offers a series of study programs of Business, Tourism and Hospitality Industry. Among the objectives of the school are: • To produce high-quality research, emphasizing both societal and industry needs. • To develop and offer post-graduate, bachelor's degree, diploma and certificate programs independently and in collaboration with national and international institutions/organizations/industry. • To offer capacity-building training programs, on-the-job training programs, entrepreneurial development programs and management development programs for various levels, independently and in collaboration with national and international institutions/ organizations/ industry. All our programs were developed in consultation with experts from the tourism industry, industry associations, and academicians. All faculty members of the School are fully qualified and experienced in several businesses, marketing and tourism-related areas like business administration, digital marketing, hotel management, F&B, travel agent, tour operators, DMC, events production or sales and marketing. The school has four campuses: one of them is located in Barcelona, the second one in Valencia and the third one in Madrid city centers and the last one is Online. Madrid is the city of business tourism and new trends, Barcelona is the city of technology and digital innovation, Valencia is the most popular tourist destination for youth and family tourism. Our Online campus is open 365/24 is available for students all over the world allowing to choose your own intensity of study and do paid internships worldwide.
Masters Legal Cannabis Tourism Management
Nowadays, to attract new customers, your tourism agency has to propose something different and original. As more and more countries legalize the use of cannabis, more and more tourists are searching for cannabis based experiences.
This 1 academic year program serves to educate the professionals, able to create, manage, promote and conduct cannabis-based tours and activities.
This training has been specially devised to teach you all the information and skills you need to become a successful travel manager for cannabis-based tours and experiences. Instruction is in the form of lectures, learning objectives, case studies and questions of consideration, key ideas, activities, and individual assignments. The examination is in the form of continuous evaluation.
The main teaching language is English. This program will provide you theoretical, linguistic, and practical skills.
The study plan includes intensive foreign language study modules. Spanish is obligatory for non-Spanish speakers. If Spanish is your native language or you have a C1 level of it, you can choose to study French or Russian instead. After completion of the Language module, you have the possibility to take one of the official state exams of Spanish for Foreigners, DELE or SIELE, (or correspondent French or Russian state exams) of A1, A2, B1, B2, C1 levels. HTL International School is an accredited SIELE examination center of the Instituto Cervantes
Module I. Cannabis Tourism Management
• The World History of Cannabis
• Introduction to the Cannabis Industry
• Cannabis Tourism Activities
• Luxury/VIP Cannabis tourism
• Challenges to Cannabis Vacations
• Possession/Travel Laws
• Medical Use of Cannabinoids
• Initial steps: the Role of the business plan
• Human Resources and Employment
• The Practice of Pricing
• The Practice of Sales Promotion
• Customer Communication
Module II. Strategic Marketing
• Essence of Marketing
• The strategic marketing planning process
• Mission, value strategies, and market definition
• Internal analysis
• Customer analysis
• Industry analysis
• Competitors analysis
• SWOT analysis
• Corporate objectives and corporate strategies
• Marketing objectives and marketing strategies
• Product, price, place
• Marketing communication
• Organization and implementation of marketing
Module III. Foreign Language Intensive Course I (Spanish, French or Russian)
Official DELE exam of Spanish for Foreigners preparation module
General French or Russian Language test according to the initial entrance level
Module IV. Spanish/French/Russian Language for the Tourism Sector Module
Module V. Final Project
· Project design
· Research tools
· Personal reflection
· Appropriate questionnaire designs
· Conducting academic research, literature search, and review
· Developing a research question, hypothesis and methodology
Module VI: Internship
Exams
Interdisciplinary Exam
Official Exam of Spanish Language for Foreigners DELE or SIELE
French/Russian language exam
• Online application form
• Passport copy
• Study transcripts
• Study certificate
• English level certificate or online English placement test.
• Admissions Interview
• Motivational letter
• Reference Letter
Requirements to get a Spanish student visa?
Before you schedule an appointment at the Spanish Embassy in your country there are a few documents you need to have ready. These visa preparation documents highly vary per nationality and sometimes even per state department of your country. See here a list of requirements that usually need to be presented.
• National visa application form
• Biometric pictures
• Passport with expiry date at least 6 months past the date you are applying for
• Health Insurance Letter from Spanish provider
• Medical Examination, following the current requirements of the Spanish Health Association
• Accommodation Letter
• Bank statement, showing that you can financially sustain yourself during your whole stay in Spain (this amount varies every year, contact us for the up-to-date requirements)
• Invitation and offer letter from a Spanish academic institution
• Visa fees paid
• Most of these documents need to be translated into Spanish by a sworn translator and legalized by the notary or Spanish authorities, depending on your country of origin.
LEAP has a visa success rate of 95%. Contact one of you educational experts to enlarge your acceptance chance