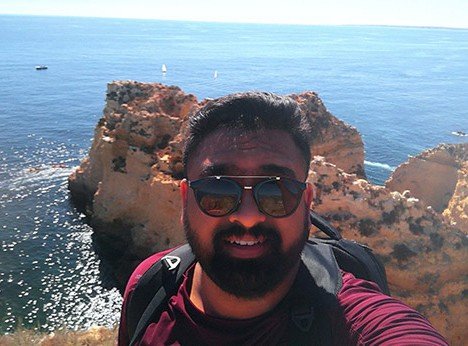 Learning at a top school while having the possibility to travel the EU changed me as a person.
Thanks LEAP! 
MBA Student 2019 , Global Business School
Hey guys! Barcelona is a great city with a rich culture, history, and beauty. With that, it's a great place for foodies too. You can find all sorts of restaurants from Vegan to Steakhouses to Seafood for all budgets.
LEAP has been a great way to network with different students from different backgrounds that are in a similar situation as me when I was a student. They organised many mixers for students to come together network and find opportunities but with that opened the door to many gastronomic places.
If you are in town or meeting up because of these mixers by LEAP, don't forget to try places like BoDeBe for amazing sandwiches to have on the go or sitting at the park across the lobster in Barceloneta, where we would meet as a group in Summer to discuss education & career options with LEAP.
LEAP creates a community of students around you who are in a similar situation and that can relate. I have made some great friends that I still hang out with today. LEAP is great to put us in causal to formal situations like evening mixers at Clubhaus where we met for dinner and games to get to know one another better, great place to be for their tacos but the atmosphere they help create is what counts. We were always around international groups of people that you are always learning.
LEAP helped make friends and explore the city in a new way, and made me fall in love with this city. With such a great bunch of friends, we try to meet up every week to go to the many restaurants like Pulperia for their amazing Octopus and tapas, or Grasshopper for the Ramen or Toyo for their mouth-watering Sushi.