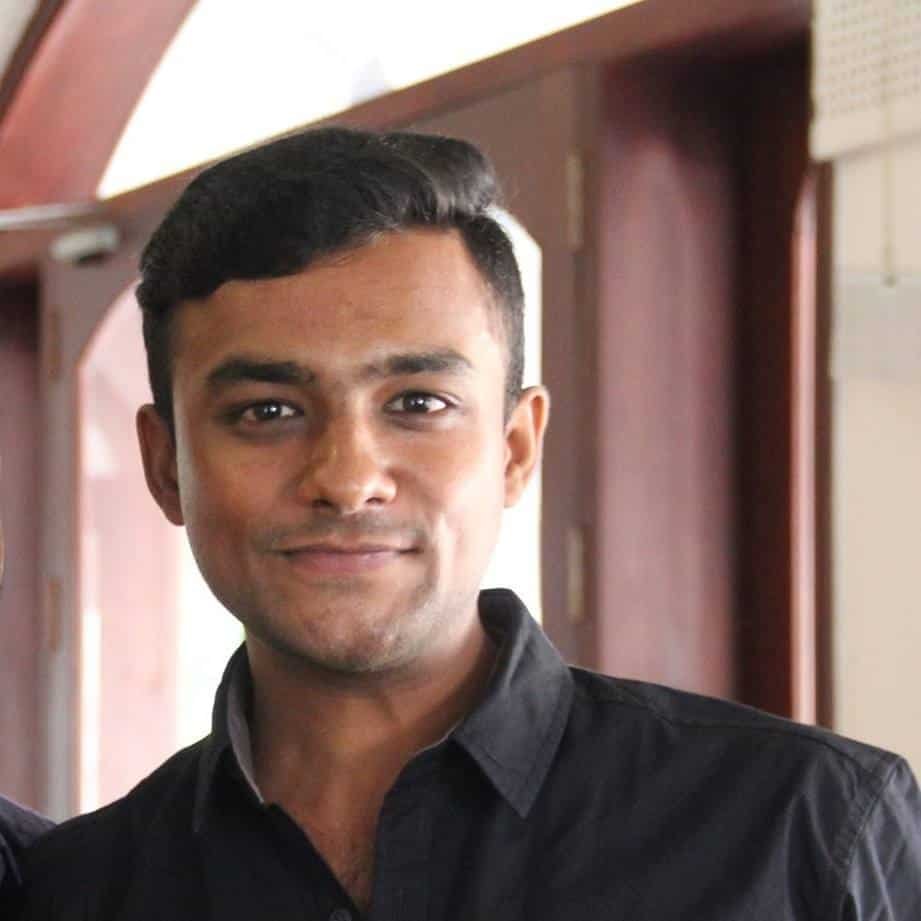 Studying in Barcelona opened my eyes for the world. I met so many great people. I hope you find my experience useful. 
MBA Student 2016, EU Business School
As an Indian student in a foreign country, you will be facing many hurdles to adjust to the new environment surrounding you. The most common difficulties you will be facing are the cultural shock, language barrier, maintaining your finances, homesickness, time zone differences, weather condition, and a few more.
In this article, I am going to dwell upon a particular problem that I faced during my time in Spain -the process of getting all the required documents that are needed as an international student and how a professional consultant like LEAP can help you save a great amount of time, money, and energy.  
If you are an international student in a country which speaks a different language, the hurdles you will be facing increases compared to the students who speak the local language. It is not something that you can't overcome, in fact I did overcome them with a great amount of help by my friends who had the language efficiency and as well who knew about the necessary paper works.
Despite all the help, I always felt that I am doing catching up work rather than being on top of the things. This is when having a professional consultant by your side will help you be one step ahead at all the times and this is what you want as an international student so that you can concentrate on your studies and look for an internship in your time abroad.
1. 
Empadronamiento
Empadronamiento (or Padron) will be the first thing that you have to do once you reach Spain. It is a registration process in the city hall to inform the government about where you currently reside.
To get your Empadronamiento you will have to fill up the Solicitud de Empadronamiento (application form) and get a written document from the owner of the flat stating that you reside at the given address along with the signed copy of his/her ID and the contract.
The problem started here as the house owner spoke almost no English and I spoke almost no Spanish, after some hassle and lots of google translation I got the written document. The next hurdle was to find out which city hall to go to get the Empadronamiento since most of the city hall works only till 14.30 only a very few city halls are open till 19.30.
I had my classes in the morning and the city hall next to where I was residing was always crowded so I had to find a city hall which would be apt for my timing but it turned out not so easy. Different people were giving different suggestions and at last, I had to miss a day's class to get this work done. If I have had LEAP backing me up and guiding me through this process, I would have not missed my classes.
2. 
NIE/TIE
A NIE (número de identidad de extranjero) is the national identification number issued to all non-Spanish people seeking temporary residency. When you apply for NIE, the Spanish government gives you a paper with your NIE number and some basic personal information on it.
All EU citizens are required to have this number and this process is comparatively easy. But If you are a non-EU citizen, you must apply for a TIE. A TIE (tarjeta de identidad de extranjero) is a card that has your picture, NIE number, address, and where you are studying.
 To get the TIE, you are required to get an appointment at an immigration office which by itself can be a big hurdle. Depending on which police station you are willing to go to or which city you are in, the nearest appointment you can get might be up to a month later.
I had no clue about this, and I did not start this process immediately due to which I had to miss further two classes. I was in a hurry to get my TIE since I had to wait for 36  days for my appointment. To get the TIE you need several documents like application form EX-17, tax form 790 code 012, receipt of paying the tax, proof of enrolment in the school, appointment confirmation and much more.
Keep in mind that all theses documents will be in Spanish so you must be very careful while filling them and you cannot miss out on a document while going for the appointment. If you end up going without a document, then you will have to get another appointment and wait for several days before you get your TIE.
If I had a professional consultant like LEAP, they would have recommended me to apply for an appointment as soon as I arrived in Spain and helped me with the TIE process.Thinking back now, it would have been of great help and a stress-free process had I got their services.
A bank account is especially important for several reasons. It will help you to send and receive money during your studies, if you are doing a paid internship you need a bank account, to pay tour taxes and so on. Not all the banks are the same as with any other country banks.
Almost all banks will insist you to get one of their insurance packages when you open your bank account and most probably there will be some hidden charges. You will come to know about this only when they start taking the money from your account since all the documents you signed will be in Spanish and you wouldn't have understood everything that is written.
This is exactly what happened in my case and I ended up paying a huge sum of money every month for insurance that I did not need for a year. Having LEAP behind you will completely eliminate this problem and will definitely help you save money during your time in Spain. They will guide you to the best bank possible with the best insurance possible depending upon your needs.
4. 
Internship/Work
If you're  in Spain on a student visa, you are eligible to work up to 20 hours a week. Even if you have good educational credentials, to find an internship/work, it will be immensely helpful if there is someone to guide you through the whole process to find the right internship.
I had a CV prepared by myself which I thought was a good one and I applied in several companies. One after the other I was being rejected and I was worried that I might not get an internship. At this point, one of my friends who works as an HR checked my CV and made a few corrections after which I landed upon an internship opportunity within a month.
Like I mentioned earlier, I got through all the hassles with the help of many friends but if I had a professional consultant behind me, my life as an international student would have been a much easier one than what I had. After getting an internship the official paperwork begins. You must get an appointment and submit several documents which will all be made easy having LEAP supporting you through the entire process.
5. 
Renewal of TIE
Renewal of TIE was by far the biggest hurdle I had to go through during my time in Spain. You can start working on your renewal application 60 days before your student visa expires, and up to 90 days after expiry. The first step is to get an appointment at the Extranjería office.
As soon as I got the appointment, I unfortunately had to leave for India due to a family emergency. I had only a couple of weeks before my scheduled appointment, but I still was not sure about the procedures and I did not have all the documents ready.
This is when I came to know about LEAP through one of my friends in Barcelona who had previously sought out their help. I made a contact with LEAP and I explained my situation, they were incredibly happy to guide me through the process.
They were in constant touch with me and sent me the documents required for my renewal process. They made sure that everything is in order (like EX-00 form, Tasa form, contract letter, etc) by the time I reached back to Barcelona. All I had to on the day of the appointment was to show up with the documents.
Especially since I did not speak Spanish, without the help of LEAP, it would have been exceedingly difficult for me to go through this process from India.
As an Indian, I had to go through a lot of paperwork before I got my student visa to Spain. It was a cumbersome process since there are not many articles explaining the procedures but once I got my visa, I thought my struggles are over.
This problem continued even after I left the country and reached Spain. There were many procedures from obtaining a document to securing an internship. There are a lot of small things which we are not totally aware of. A professional consultant like LEAP will help you bridge this gap and make your whole experience a seamless one.
It is never a bad idea to be always a step ahead!