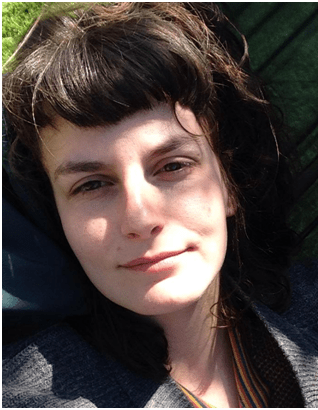 Getting to know new people from truly all continents in one year, made my stay in Barcelona Spain a life-changing experience. Please go for it! 
MBA Student 2016, EU Business School
6. Fill in your days with freedom
On Sunday afternoons, many museums offer free entry. Take heed of which museums partake and enjoy a (rather crowded) afternoon of gallery hopping. Some museums are free every day, such as 'La Virreina' near to Las Ramblas, and the 'CCCB' in Carrer de Montalegre. Check these out for some truly inspirational exhibitions.
Visit the plazas and parks for a relaxing day and night. Parc de la Ciutadella is close to the Arc de Triumph, here you can find free salsa classes, €6 boat rides and a lot of musical people. Plaza del Sol at night is a 'spectacular' not to miss. Join the sea of cross legged locals, buy a €1 beer, and enjoy the acoustics of the night.
Use your free Barcelona Wifi to browse 'butxaca.com', or pick up a paper copy in any alternative bar or café. This site is a lifesaver when it comes to finding what's hot. The website is in Catalan, but most phones will translate it for you. Here is listed, day by day ('agenda del dia), the vast array of activities in Barcelona. Choose from theatre, comedy, jam sessions, open mikes, salsa, flamenco, or alternative cinema.
And best part for you cheapskates? It is plainly specified how much each event is going to set you back. Look first at the prices, highlighting those that are 'Gratis' or 'Copa', and plan your day accordingly!
7. Walk
The public transport systems are fab, but they can be busy and hot at times. Make the most of your youthful limbs by walking from place to place! There is a lot to see in Barcelona, much of which has nothing to do with the guidebooks, plus, the city is smaller than you may think! Get to know your bearings:
Uphill is Mount Tibidabou, downhill is the sea.

3 main roads, 'Diagonal', 'Gran Via' and 'Parallel'.

Use the Plaza's as your guides, Plaza del Sol, Plaza Catalunya, Plaza Reial.
Once you know these landmarks, you won't even need a map!
8. We don't want fees, we want frees
If you are paying by card, or taking money out of the ATM, make sure to select 'Pay in Euros', if this is an option. This way you can avoid the mark ups put on by your bank at home. Every little helps!
Save money on night Taxi's by utilising the excellent night bus system, or stay out boogying until 5am, when the metros will reopen. Plan accordingly: on Friday nights, the metro will close at 2am, whilst on Saturday it runs through the night. All other days, the last metro runs at 12am.
Barcelona offers a free wifi service called 'Barcelona Wifi'. This can be logged in wherever there is signal, all you have to do is sign in with your nationality. This can save unnecessary roaming costs (which have been scrapped since July 15 for Europeans) and could help you find your friends in a sticky situation. The best part, it is absolutely free!
9. Medical
If you are from Europe, don't forget to apply for an EHIC, (European Health Insurance Card). It is easy to get, free, and will save you in a medical conundrum. Avoid pricey foreign doctors, and head to the local CAP for medical advice.
Mind that you can speak a bit of Spanish though, because these are hardworking doctors with a lot of patients to see. If not, a good health insurance plan will help you to clear up any medical issues you may encounter on your journey.
10. And finally (por fin!)
There is a bit if beef going down between the locals and the tourists in Barcelona, house prices in the centre are rising drastically, and it is pushing locals out in favour of high earning Airbnb's, and temporary residents. Centrally located hostels and bars attract crowds of noisy, midweek tourists, keeping working locals awake at night.
You may see some graffiti on your trip, 'Tourist Go Home', this is saddening, but it doesn't refer to you as long as you are being respectful. It's always a good idea to familiarise yourself with the local culture- and of course, don't be a terrible tourist and get to grips on the language! In Barcelona, the locals speak both Spanish and Catalan.
To get in the good books- learn some Catalan, but if that's not your cup of tea, at least practise some basic Spanish. First, learn your manners (A good start would be: 'Gracias', 'por favor', 'Salut', 'BuenProvecho' and 'Disculpa'), and try to integrate a little into society.
You can download 'Duolingo' for free, which should help you to learn the basics before you arrive! Once in Barcelona, don't be afraid to ask the locals for the slangs and the swearwords!
Some final advice for you before you jet off to get educated- Don't stand in the way of busy passages, don't get too drunk (you will not see the locals getting too wavy), use your suncream, and just generally be a nice person!
Remember that whilst you are on a wild study holiday, there are people that need to get up to go to work in the morning, and being noisy on the street at night may earn you a bucket of water on the head.
Respect is key to a happy travel!