Valencia is the third-largest city in Spain after Madrid and Barcelona with a population of around 800,000 people. It is the capital of the autonomous region with the same name, situated on the banks of the Turia River, on the east coast of the Iberian Peninsula, fronting the Gulf of Valencia on the Mediterranean Sea
Its heritage of ancient monuments, views and cultural attractions makes Valencia one of Spain's most popular tourist destinations.
Valencia also is a wonderfully livable city with thriving cultural, eating and nightlife scenes. Never afraid to innovate, Valencia diverted its flood-prone river to the outskirts and converted the former riverbed into a glorious green ribbon of park winding right through the city.
On it are the strikingly futuristic buildings of the Ciudad de las Artes y las Ciencias. Other brilliant contemporary buildings grace the city, which also has a fistful of fabulous Modernista buildings, great museums, a long stretch of beach and a large, characterful old quarter.
Surrounded by its huerta, a fertile zone of market gardens, Valencia is famous as the home of rice dishes such as paella, but its buzzy dining scene offers plenty more; it is a superb spot for eating.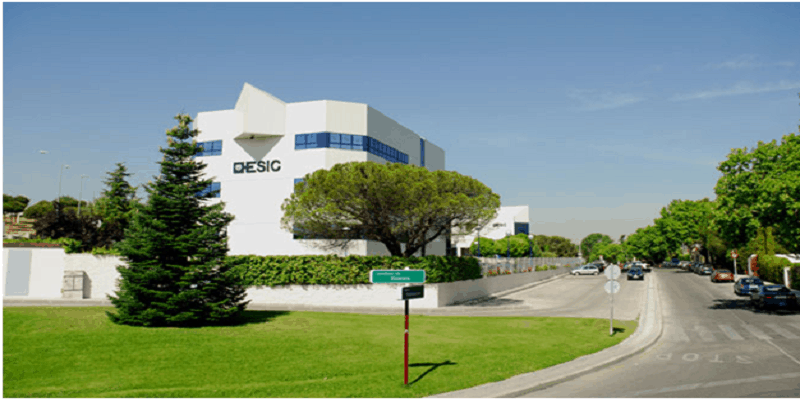 ESIC Business and Marketing School (ESIC)
Since its foundation in 1965, ESIC (Escuela Superior de Ingenieros Comerciales) has earned several awards for their outstanding Bachelor's, Master's, MBA's, and Postgraduate and Executive education, like their prestigious Master's degree in Marketing and Sales Management, which has been ranked as #1 course in Spain for consecutive years.
A pioneer in Marketing education, ESIC has developed their offer over the years and has a special focus on innovation, entrepreneurship and the digital economy today.
With 12 campuses in Spain and a worldwide network of higher education institutions make the school an excellent option for those who wish to receive a comprehensive and global quality education. ESIC has agreements with 2,500 companies and makes sure that their graduates are placed within excellent positions after finishing the study program.
IMF Business School (IMF)
IMF Business School is an international business school, which since its creation in 2001 has been committed to quality training with programs that have the academic endorsement of universities adapted to the European Higher Education Area (EHEA) – Providing prestigious stately accredited degrees.
IMF is a top notch business school with multiple campuses in Spain, Latin America and Asia, as well as collaborations with other universities on five continents.
The school has an extensive catalogue of official and professional masters and more than 900 courses are taught by a faculty of doctors and professionals with extensive experience in each of their sectors, training their students in the fields of Technical Sciences and Engineering, Health Sciences and Education, Economic and Business Sciences, Legal Sciences as well as Social Sciences and Humanities.
EEME Escuela Europea de Marketing y Empresa (EEME)
The European School of Marketing and Business was born with the intention of training students and professionals to meet the demand for skilled jobs in business management using the latest marketing disciplines.
The objective of the school is to bridge the gap between the conventional formal training and the practical aspect of digital marketing business issues.
EEME Business School is made up of active professionals in the field of marketing and business management, with many years of experience leading reputed companies around the world.
EEME created a training plan which aims at filling the positions which are currently in demand on the labour market with highly qualified professionals. This plan was able to bring together the best and most current content on different subjects to combine them into first class programs.
But the real strength of EEME's training proposal is provided by the teaching staff, experts carefully selected from the academic and business fields at national and international level. Learning with the best teachers available is the greatest value they provide to students.