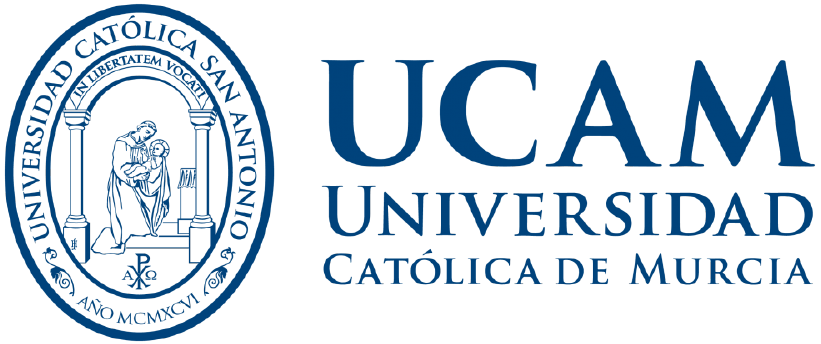 UCAM - Universidad Catlica San Antonio de Murcia
UCAM was among the first universities to adapt its programs to the European Quality System for Education, following the Bologna Process. In fact, UCAM's Quality Department is currently assisting the Paraguayan Government to establish a quality assurance body in its respective education system. UCAM has around 340 renowned international strategic partners, among which are several leading colleges and universities around the world, such as UC Berkeley, Stanford, NTU, NUS or Università degli Studi di Bologna. With these partners, UCAM has established students', staff' and professors' exchange programs, joint degrees and other kinds of academic collaborations. UCAM's teaching method is based on personalized attention with a reduced number of students per class and a personal tutor assigned to each student. UCAM also offers a modern system of distance teaching. UCAM is strongly linked to the business world through study plans responsive to market exigencies, obligatory internships in public and private institutions and enterprises as part of every undergraduate and master's degree, as well as research programs in collaboration with large regional, national and multinational companies. UCAM has a special environment, both culturally and historically. Its main campus is located around the XVIII century Jerónimos Monastery (National Monument) where infrastructures, labs, and research rooms provide UCAM's students with excellent facilities to combine theoretical knowledge with practical implementation. As a Catholic institution, UCAM's aim is to offer an integral formation to its students, not only in terms of academic knowledge but also regarding human values by means of academic subjects, volunteering projects, meetings, congresses, and workshops. UCAM is known as the University of Sports. It is the only European university with a professional basketball team in the first national league (ACB League Spain). Furthermore, UCAM competes on a professional level with 20 comparable teams. In the Spanish University Sports Competitions, UCAM won 46 medals, being hailed 2012 Champion competing in 21 disciplines with more than 2000 college athletes. UCAM's students were awarded about 100 medals in the Olympic Games in Athens, Beijing and London. Moreover, UCAM functions as the educational body of the Spanish LFP (Professional Football League).
Bachelors Dentistry
One of the features that differentiates Dentistry at UCAM from others are some of the innovative subjects in the Curriculum, like Dentistry and Dietetics, Dentistry and Sports, or Planning and Management of a Dental Clinic, as these subjects can open new career paths for our students. Besides that, you will have the guidance of teachers closely involved, as well as fully-equipped facilities
UCAM offers a quality academic program, focused on your future professional success from day one. Our Bachelor's Degree in Dentistry offers a contact with the real profession, as there will me a lot of clinical internships.
Year 1
• Human Anatomy and Embriology
• Biology
• Biostatistics, Epidemiology & Public Health
• Human Physiology
• Biochemistry and Inmunology
• Oral Anatomy
• Microbiology
• Psychology and Communication
• Histology
• English for Dentistry I
• Humanities
Year 2
• Pharmacology, Anesthesia & Reanimation
• Legal and Forensic Dentistry
• Pathological Anatomy
• Ergonomics, Dental Materials and
• Instrumentation
• Optative I
• Medical-Surgical Pathology I
• Dental Radiology and Radioprotection
• Preventive and Community Dentistry
• Introduction to Dentistry, Management
• and Dental Practice Planning
• Ethics and Bioethics
• English for Dentistry II
Year 3
• Medical-Surgical Pathology II
• Basic Oral Surgery
• Dental Pathology and Therapy I
• Prosthesis I
• Orthodontics I
• Medical-Surgical Pathology III
• Advanced Oral Surgery and Implantology
• Dental Pathology and Therapy II
• Prosthesis II
• Orthodontics II
Year 4
• Oral Medicine I
• Dental Pathology and Therapy III
• Orthodontics III
• Prosthesis III
• Periodontics
• Oral Medicine II
• Oral Manifestations of Systemic Diseases
• Pediatric Dentistry
• Dentistry for Special Patients
• Occupational Disease in Dentistry
Year 5
• Adult Clinic I (Practicum I)
• Pediatric Clinic I (Practicum III)
• Gerontology
• Emergencies in Dentistry
• Dental Traumatology
• Adult Clinic II (Practicum II)
• Pediatric Clinic II (Practicum IV)
• Adhesive Aesthetic Dentistry
• Management and Direction of Dental
• Radiology Facilities
• Final Project
• Scanned biopage of your valid passport
• High School academic transcript and Diploma and national exam result slip
• Language proficiency certificate such as IELTS/TOEFL/ DELE
• Statement of Purpose to access the program
• Curriculum Vitae
• Application fees (120€ non-refundable)
Requirements to get a Spanish student visa?
Before you schedule an appointment at the Spanish Embassy in your country there are a few documents you need to have ready. These visa preparation documents highly vary per nationality and sometimes even per state department of your country. See here a list of requirements that usually need to be presented.
• National visa application form
• Biometric pictures
• Passport with expiry date at least 6 months past the date you are applying for
• Health Insurance Letter from Spanish provider
• Medical Examination, following the current requirements of the Spanish Health Association
• Accommodation Letter
• Bank statement, showing that you can financially sustain yourself during your whole stay in Spain (this amount varies every year, contact us for the up-to-date requirements)
• Invitation and offer letter from a Spanish academic institution
• Visa fees paid
• Most of these documents need to be translated into Spanish by a sworn translator and legalized by the notary or Spanish authorities, depending on your country of origin.
LEAP has a visa success rate of 95%. Contact one of you educational experts to enlarge your acceptance chance