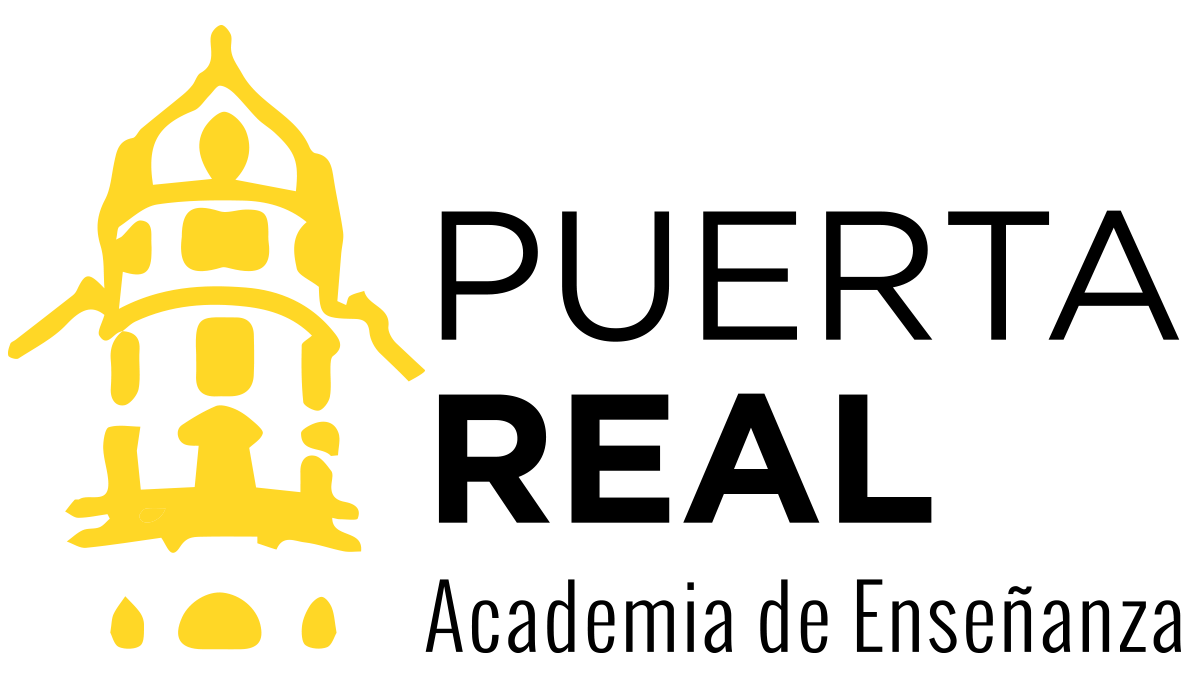 Academia Puerta Real
We are a teaching center with a long history and we have academic centers in Malaga, Cordoba, Murcía and Granada. We have been in Andalusia for more than 20 years, offering specific courses for the preparation of university entrance exams. In the heart of Granada you will find the academy with the teachers you are looking for. Bright, air-conditioned and well-equipped classrooms, where our teachers work on students' doubts in a personalized way in small groups. Study room of free disposition, with a support teacher, at the service of our students. Secretary's office where the administrative and managerial staff of the academy informs and advises all interested clients about our services and other issues concerning their future. In Acera del Darro Street, in the heart of Granada, Academia Puerta Real offers you the academic support you need at the best prices in the province.
Foundation Course University Pathway Program (PCE)
We teach the whole syllabus of the Specific Competency Exams (PCE) both for the access phase and the admission phase. It starts in October and ends at the end of May, in a morning shift, we teach three hours a week each subject, in addition a daily hour and a half of Spanish course five days a week. In total, you are going to receive between 25-27 hours of class per week.
In addition to the official teaching hours per subject, we also offer one day a week (on Fridays) free study rooms of two hours and a half to improve the different subjects that you can find more difficult.
You also will be given didactic material prepared by our teaching staff. This material follows the guidelines required by UNED at the Specific Skills Test (PCE) for access to the University. In addition, we have online courses in case you can not arrive at time to Spain in October so you don't miss any course and you can follow it from home.
In Academia Puerta Real we think that it is important to learn the language but also the culture so the Spanish course includes orientation days at the beginning of October to introduce you the Beautiful city of Granada. We help you to discover Spain and its culture by providing extracurricular excursions in groups to the different sites in Granada.
• Course from October until May with all the subjects 3 hours per week of each subject
• Spanish course at the same time (from October until May) 7,5 hours per week, 1hour and a half per day. With extra activities like excursions.
• Free study rooms on Friday for the subjects that you need to improve
• LEAP application form
• Passport copy
• Study transcripts
Requirements to get a Spanish student visa?
Before you schedule an appointment at the Spanish Embassy in your country there are a few documents you need to have ready. These visa preparation documents highly vary per nationality and sometimes even per state department of your country. See here a list of requirements that usually need to be presented.
• National visa application form
• Biometric pictures
• Passport with expiry date at least 6 months past the date you are applying for
• Health Insurance Letter from Spanish provider
• Medical Examination, following the current requirements of the Spanish Health Association
• Accommodation Letter
• Bank statement, showing that you can financially sustain yourself during your whole stay in Spain (this amount varies every year, contact us for the up-to-date requirements)
• Invitation and offer letter from a Spanish academic institution
• Visa fees paid
• Most of these documents need to be translated into Spanish by a sworn translator and legalized by the notary or Spanish authorities, depending on your country of origin.
LEAP has a visa success rate of 95%. Contact one of you educational experts to enlarge your acceptance chance