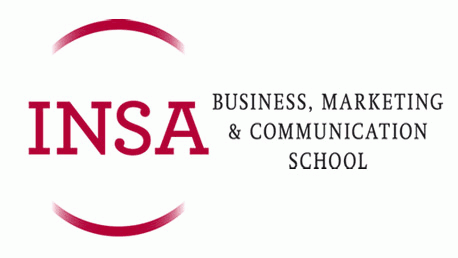 INSA Business, Marketing and Communication School
INSA Business, Marketing & Communication School is a private Business School with over 30 years experience in the training sector, which has PROFESSIONALS TRAINING PROFESSIONALS. Our main objective is to train PROFESSIONALS, able to incorporate into the labor market and a workplace, having a solid foundation of practical knowledge and skills to successfully perform their duties from the first day and, moreover, give them social , professional and work recognition.For this, the constant contact with businesses and their needs is essential and INSA do it through Professional who are our Teachers and through the services offered to companies and through the alumni network.
Masters Foreign Trade and International Marketing
This degree program focuses on the practical aspects of global markets to teach students the skills applicable to international trade, importing and exporting, international product marketing and global supply chain management.
Objectives of this course are:
• Gain knowledge necessary to become an expert in global markets operations.
• Find out everything about the organization of export departments within a company's structure, as well as sound understanding of principles and techniques of marketing.
• Be able to effectively design, carry out strategic marketing campaigns, and succeed on international level.
• International marketing and exporting
• International Trade: Better importing
• The International environment
• Export market selection: Definition and strategies
• Export market entry strategies
• Export entry modes
• Non-export entry modes
• The export order and physical distribution
• International Transport
• International Financing and methods of payment
• Strategic Options of the Company the International Markets
• The Market Research at an International Level
• The International Policy of the Product
• Pricing Policy
• Global Sourcing
• The Direction Of International Sales
• International Communication
• International Marketing Planning
• Organization, Coordination and Control of International Marketing
• Bachelor Degree (180 ECTS) or Equivalent
• Copy of Passport or National ID Card
• 2 Passport-sized photos or electronic passport photo
• Motivational Letter
Requirements to get a Spanish student visa?
Before you schedule an appointment at the Spanish Embassy in your country there are a few documents you need to have ready. These visa preparation documents highly vary per nationality and sometimes even per state department of your country. See here a list of requirements that usually need to be presented.
• National visa application form
• Biometric pictures
• Passport with expiry date at least 6 months past the date you are applying for
• Health Insurance Letter from Spanish provider
• Medical Examination, following the current requirements of the Spanish Health Association
• Accommodation Letter
• Bank statement, showing that you can financially sustain yourself during your whole stay in Spain (this amount varies every year, contact us for the up-to-date requirements)
• Invitation and offer letter from a Spanish academic institution
• Visa fees paid
• Most of these documents need to be translated into Spanish by a sworn translator and legalized by the notary or Spanish authorities, depending on your country of origin.
LEAP has a visa success rate of 95%. Contact one of you educational experts to enlarge your acceptance chance